Web-TV viewing
Total monthly starts of Areena, Katsomo and ruutu.fi: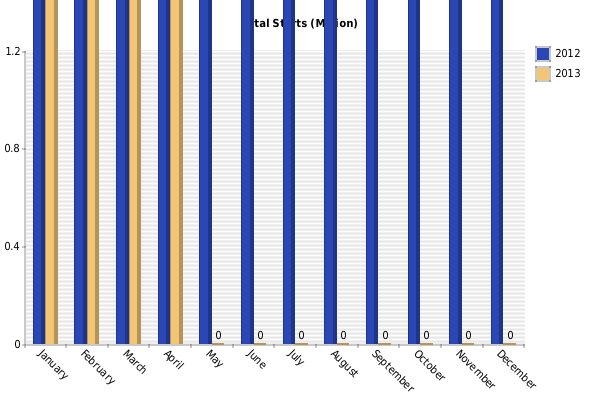 Source: Web statistics from Yle, MTV Oy and Nelonen Media
The number of times a clip has been started (VOD and web-only).
Free content from the following channels: Yle TV1, Yle TV2, Yle Teema, Yle Fem, MTV3, Sub, AVA, Nelonen, JIM and Liv.
Please note that the January-March data has been updated May 20th 2013.